Homeowners generally have at least a rough vision for the recreation area they would like to build, but also have a frequent concern: Space.
"I'm not even sure we have enough space for a Sport Court," "Our yard is on a hill," "We have a small lot," "There are tons of trees." Having reservations about a project of this magnitude is only natural – a basketball court is a difficult and unusual structure to visualize on your property.
"I'm not even sure we have enough space for a Sport Court"
A professional Court Builder can tell you if your idea for a Sport Court is possible and help you find a design that will fit your landscape, budget, and intended uses. Take the following case, for example.
Growing Pains and Our Solution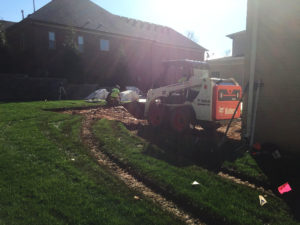 This family already enjoyed an in-ground pool in their backyard, but as their eldest son started to develop a love for basketball (University of Louisville in particular), they wanted a safe, high-performing space for him to develop his game. Their concerns were that the Sport Court not completely consume the remaining limited greenspace, be aesthetically pleasing, and still provide adequate space to practice important aspects of the game – the free-throw lane and 3-point line are integral to the players' development of spatial awareness on the court.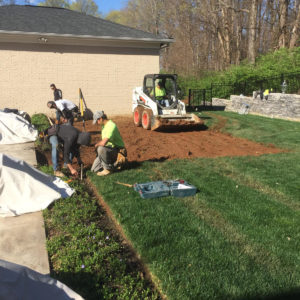 Installing what we in the biz call a "shooting court," framed up against the garage, was the perfect solution. A customized version of a reduced half-court (16' wide x 29' long in this case) gave this young athlete a space where he could practice his free-throws, 3-point shot, and even a cross-over drive to the hoop, as he learns to channel his inner Stephen Curry!
Save
Save
Save